Worship music is not a career choice, it's a calling, and it's one that Worship Artist, Shelly E. Johnson, has embraced with joyful surrender. Most well-known for writing the powerful worship anthem "Power of the Cross", which has been recorded by Natalie Grant, Steve Green and is being used in churches worldwide, Shelly has served as worship leader alongside Beth Moore, Tony Nolan, Andy Stanley, and toured North America with renowned Irish Hymn-writers Keith & Kristyn Getty.
In September 2014, Shelly released her label debut worship album Your Kingdom Come, in partnership with LifeWay Worship and Elevate Entertainment.  In January 2016, Shelly released her follow up worship album entitled Measureless, which debuted in the top 50 on iTunes, with the lead-off single "Loved Me First" hitting the #1 spot at Christian Radio the first month.  Less than six months later in June 2016, Shelly released her first ever live worship album, Christ Be Everything (LIVE), recorded and filmed at 1971 Sounds in Atlanta, GA.
Shelly has just completed her first Christmas album, Christmas Is Beautiful, set to release October 20, 2017, and will be launching a nationwide tour in November 2017. As LifeWay Worship's 2012 Songwriter of the Year, Shelly tours the country leading worship and striving to build the Kingdom of God and serve His Church through her music.  Shelly and her husband Jack have been married twelve years and currently live in Woodstock, GA, along with their two-year-old daughter, Mary Carson. Visit www.shellyejohnson.com to learn more.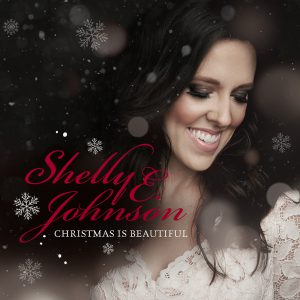 Some things I gathered from this interview: Shelly began playing piano around the age of 5 when she surprised her mother by playing a Disney song she "just picked up" from listening. Over time, her repertoire contained worship songs which she played for her 6th-grade chapel and on into High School.
Some of her musical influences include
Other honorable mentions of influences:
But wait, there's more!!! In this episode April's "Top 2" picks:
Check out  www.shellyejohnson.com for tour dates and how to grab a copy of her Upcoming Christmas CD!