For today's episode, we traveled to Woodstock City Church for our first on location recording and spoke to UpStreet Director, Matt Hayes. UpStreet is the Children's Ministry for kids, Kindergarten thru 5th grade. Woodstock City Church is a campus of North Point Community Church, which is under the direction of Andy Stanley.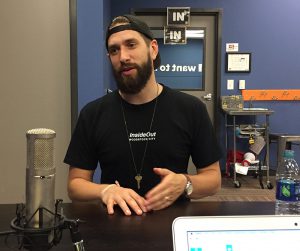 Matt shares his own passion story about children's ministry and what led him to become Director of Children's Ministry for Woodstock City Church.  We chat about the importance of attending a church that your kids love to attend.
Topics discussed:
Importance of children's ministry
Success of children's ministry – make or break the success of a church
Making church fun
Importance of building relationship with our children
Importance of Volunteers in children's ministry
Holding our leaders and volunteers accountable
How to grow as a leader
Best strategy for helping parents lead their children spiritually and disciple their kids
Best ways to help kids and families take steps towards spiritual growth
How to get parents connected
We can all agree that our kids are important. We need to invest in them in order to help them become happy, healthy, and whole; helping them grow into their own God-given passions into adulthood.
No matter what size church we attend, the bottom line is kids need support. They need to be validated; listened to. They need to be taught truth in love. Show them that you care by being there. Engage with them through real relationship.
We were encouraged by our conversation with Matt and took a lot of notes! He is fun and energetic, and it was refreshing to hear his perspective on the importance of kid's ministry — which is just as vital as adult ministry. He also opened up about health, family, and even…hair.
How did this conversation resonate with you? We want to know! Leave us a comment!